We are a team with a shared vision to empower everyone with a dog in their life the skills and confidence to act in an emergency.
Dog First Aid is the first pioneering organization with Internationally Certified qualification in Singapore since 2013.

We have trained thousands of pet business owners and pet owners to provide the emergency care their dogs need before getting to a vet.
trainer
Jnanee
Pet Care Professional
Jnanee is a pet care professional. As she has successfully performed CPR on pets before, she strongly believes that it is crucial for pet lovers to learn pet first aid. She is also pursuing further training in pet first aid.

She is passionate about pet education. Over the years, she has written and designed pet care articles infographics for various organisations. In her free time, she loves to play video games, watch Japanese dramas and read European history fiction.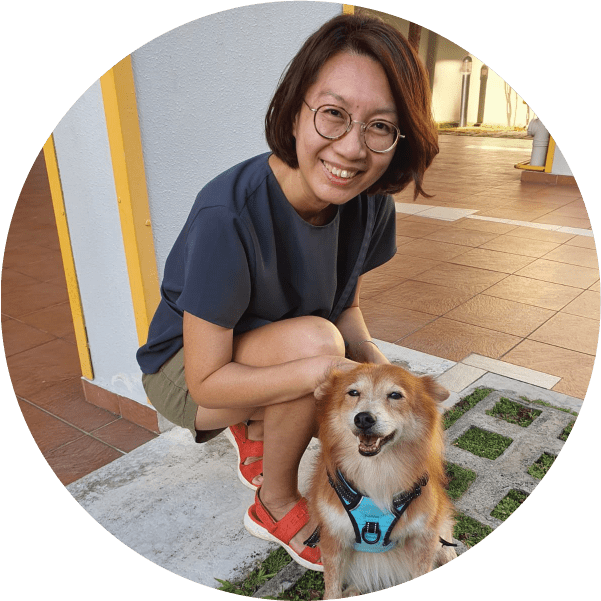 trainer
Katherine
Practicing Nutritional Therapist
Katherine is a practicing Nutritional Therapist (human nutrition) for more than 10 years. She has helped hundreds of clients heal naturally with nutrients. Her passion for nutrition soon spilled over into pets. Today, as a pet wellness advisor with a Singapore-based company, she consults on canine and feline nutrition and writes regularly on various pet wellness topics.

While nutrition is for the overall well-being of the dog, first-responder skills are crucial in an emergency. In wanting to provide better care for her own pets, she took up Canine First Responder training. Recognizing the importance of dog first aid for pet owners and pet care professionals, she hopes to arm as many pet lovers as possible with these life-saving skills and underwent comprehensive training to become a certified Canine First Responder Instructor. Katherine is committed to helping pet owners make informed dietary and lifestyle choices in nurturing healthy and happy pets.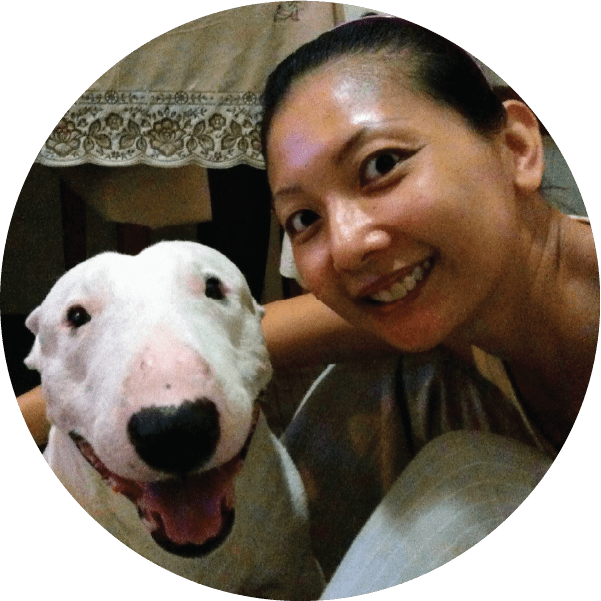 trainer
Maggie
Pet Care Educator
Maggie Charn has been in the petcare industry since 2004 as a pet stylist, grooming instructor, pet care educator, and pet business consultant.

She has also assumed the role of the Course Director for the Canine First Responder course in 2022 where she was endorsed by MJ First Aid Training (UK) to be the main person in Southeast Asia to train instructors for the CFR courses.

With her passion in adult training, she has continued to upgrade her facilitation skills and has attained the Advanced Certificated in Training and Assessment (ACTA) and Diploma in Adult and Continuing Education (DACE). She is also the Specialist Adult Educator (SAE) with the Institute for Adult Learning (IAL).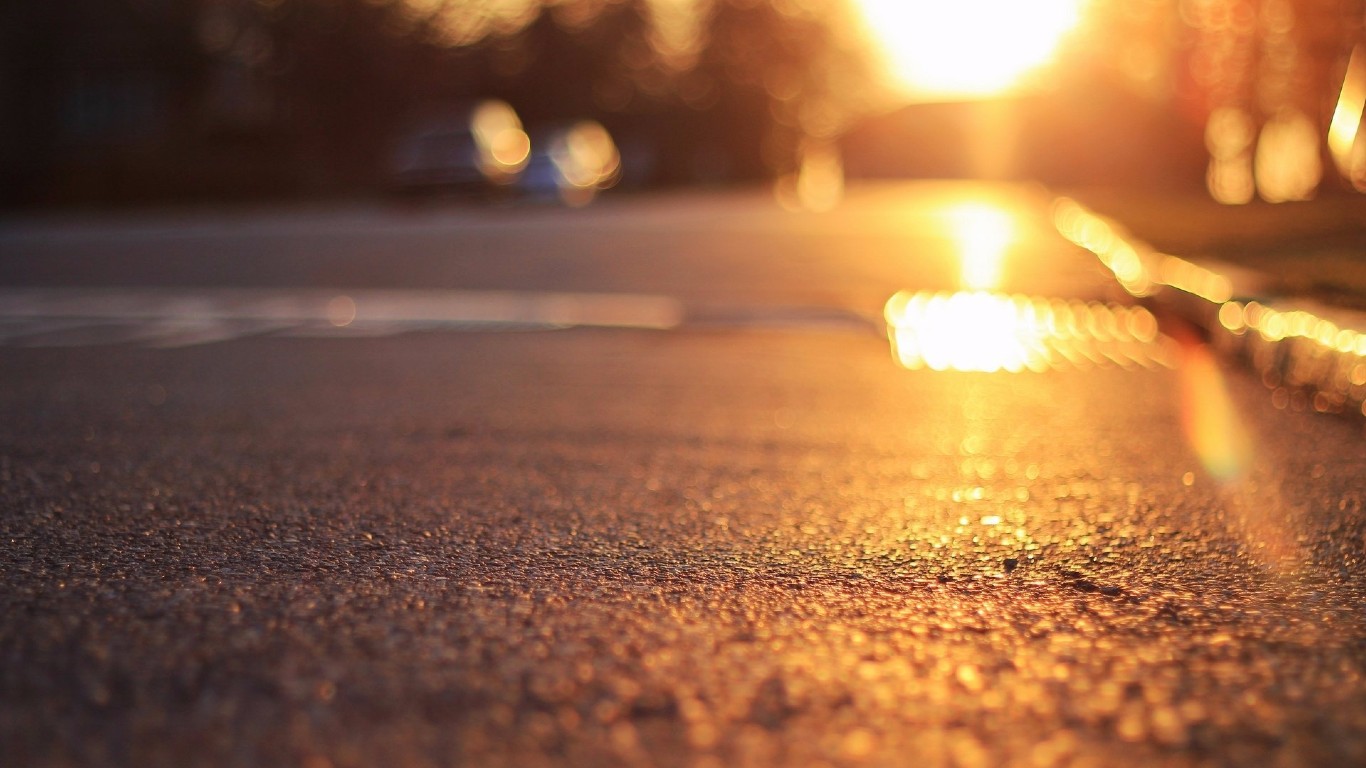 Learn how to deal with emergency situation with your pet.
Empower you with a great set of skills and bags of confidence.
Refresh the practical skills.
Certified Dog First Aid Instructor in Singapore
Internationally accredited Canine First Responder©
course in South East Asia.
Globally recognised members in good standing
Registered member in good standing of
International Society of Canine Cosmetologists (ISCC) and
National Dog Groomer Association of American (NDGAA).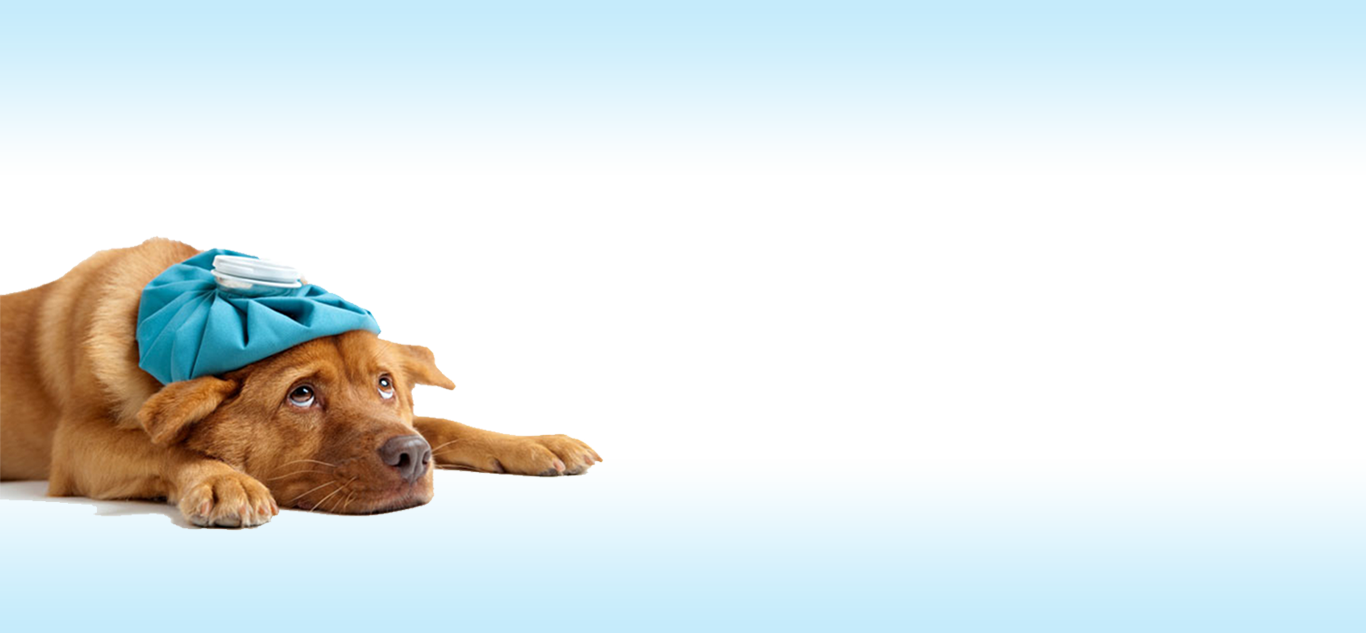 Canine First Responder© Course was the First course in the UK to be veterinary recommended as far back as 2008
MJ First Aid Training has been in the First Aid Industry for over twenty years
First pioneering organization with Internationally Certified qualification in Singapore for Dog First Aid
Course Curriculum (from U.K) is the only programme approved by Emergency First Response
MAJOR EVENTS WE HAVE WORKED WITH
Oct 2018: Walk-a-Paw @ Garden by The Bay
Official Canine First Responder Team keeping fur pets safe
Educational talk + Demo on "How to administer CPR on a dog"
Jul 2018: Organised by Toa Payoh Central Community Club
Orientation Canine First Responder workshop to participants
Apr 2018: Invitation by Dr Francis Tay of Ohana VetCare
Sharing dog first aid knowledge to pet owners
Jan 2018: Lunar Pets Fiesta @ The Float Marina Bay
Official Canine First Responder Team keeping fur pets safe & sound
Dec 2017: Paws & Furs @ Tanjong Pagar GRC & Radin Mas SMC
Education talk and demo on Dog First Aid
Jul 2017: Woof-A-Thon by Singapore Heart Foundation @ Bishan Park
Canine First Responder Team to keep fur pets safe
Apr 2017: Pet Expo Singapore
Official Canine First Responder Team
Mar 2017: Pet Fiesta Event @ Nee Soon GRC (3rd consecutive year)
Hand-picked topic by audience on: Dog CPR demonstration and educational talk
Dec 2016: Fur Friends Fiesta @ HomeTeamNS
Educational talk and demonstration on: Bleeding management and Bandaging
Sep 2016: Pet Fiesta Event @ Nee Soon GRC (2nd consecutive year)
Educational talk on Dog First Aid to pet's owners
Mar 2016: Pawfect Health Day by NKF @ Bishan Park
Educational talk on Dog First Aid to pet's owners and prizes to give away!
Aug 2015: Pet Fiesta Event @ Nee Soon GRC
Education stage talk to pet's owners
QUALITY SPEAKS FOR ITSELF
Quality Assurance
We take quality training and professionalism seriously. So you will get quality professional courses but delivered in a relaxed friendly atmosphere. We aim to make the experience as much fun as possible as it is proven that learning in a fun environment improves material retention and we want to ensure you go away fully confident in your abilities.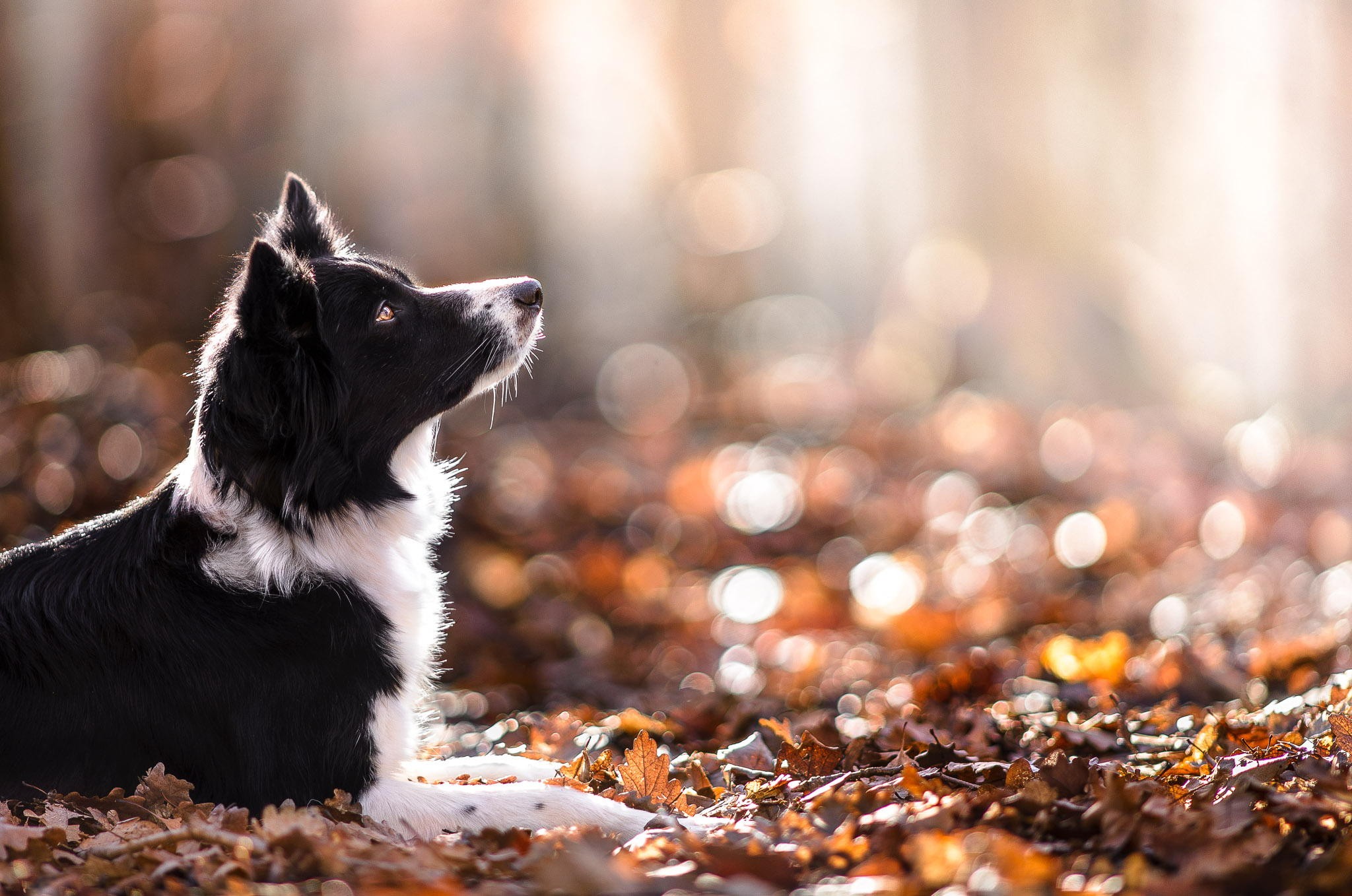 Get Certified as a Canine First Responder
You become part of our growing Canine First Responder community. Make a difference by applying life-saving skills and knowledge for your beloved pets and the animals communities.
CSS PAGE HIDDEN
DISPLAY: NONE;
Maggie Charn has been in the pet industry as a professional pet stylist since 2004. Her passion and love for pets is neverending. She signed up for the first aid course immediately upon hearing about it on radio FM93.8 Pet's Project and was the first student to take up Canine First Responder course when it was introduced back in 2013.
Recognising the importance of dog first aid during her course of work, Maggie seeks to promote more awareness of having valuable pet first aid skills among pet care professionals, pet owners and animal lovers. To achieve this, she underwent comprehensive training to become a certified Canine First Rsponder Instructor. She then proceeded to acquire the Canine First Responder Course™ in May 2015. She holds a Bachelor's degree in Business Administration and attained ACTA and DACE certifications respectively.
Dog First Aid has been invited to several major pet events and has been featured in various media platforms such as TV programmes, Yahoo! Singapore and SPH newspapers over the past few years.